The Internet has been reclassified. It is now a public utility in the US, standing alongside water, electricity and gas in terms of social importance. Numerous studies point to a link between broadband growth and economic development and governments worldwide are acutely aware of the critical need for national connectivity.
The ever growing demand for bandwidth is forcing change and governments are compelled to take action as carriers around the world make plans to replace their existing PSTN networks (copper lines) with fibre, which is deployed in built up areas that cover around 90% of customers. The challenge is to deliver fast and economical broadband to the remaining 10% of customers based in rural and regional areas.
With almost half of the world's population living in rural areas, governments and carriers are increasing their investment in rural and regional broadband projects – and many are looking to Australia for direction.
Why Australia?Because our nbn™ service is outperforming other comparable services across the globe, according to Ovum.
A new report, titled Fixed Wireless: A Global Comparison, has found that: 'Australians connected to the nbn's fixed wireless are getting better speeds, higher data allowances and better value than many users of other fixed wireless services across the world.'[1]
As well as being the world's largest Greenfields fixed wireless project, it has proven to be the world's most successful – bringing fast, affordable and technically superior broadband to homes and businesses dispersed across a nation that spans a vast 7.7 million km².
Approximately a quarter of Australia's population live in areas with a density of less than 1000 inhabitants per square kilometre, leaving around 500,000 premises in "grey zone" areas that are not adequately serviced by fibre or satellite. In these areas, fixed wireless has proven to be the stronger fit-for-purpose technology,[2] as demonstrated by the nbn and Ericsson run 4G TDD-LTE fixed wireless rural broadband network carried out in partnership with NetComm Wireless.
New broadband benchmark set to propel rural broadband initiatives in the US
Australia's 4G TDD-LTE fixed wireless rural broadband network delivers a reliable 50Mbps/20Mbps service, surpassing the new US broadband benchmark set earlier this year by the Federal Commission. The new US benchmark places download speeds at 25 Mbps and upload speeds at 3 Mbps — almost six times faster than the previous benchmark; and this is expected to influence the national deployment of broadband services to rural areas across the US where 55% of rural Americans – 22 million people – do not have Internet access at the new benchmark level, as opposed to just 8% of urban Americans.[3]
Fixed wireless offers a formidable regional broadband solution.
In low population density areas, fixed wireless is proven to be the best solution, according to Boston Consulting Group: 'Fixed wireless provides a formidable solution over long distances and for premises located a long way from an exchange or tower.'
The report found that ADSL speeds slow to 4Mbps at distances beyond 4km from the exchange, and fibre is cripplingly expensive to deploy in remote areas, as is hybrid fibre-coaxial (HFC) cable. Spot beam satellite offers a last resort solution due to high costs and latency issues.
This leaves fixed wireless technology which uses the same underlying technology as mobile wireless, but differs in that it services a specific number of designated homes, businesses and institutions to deliver optimal performance to premises in precise coverage areas.
Base stations communicate with fixed equipment at the customer's premises using line of sight, giving homes, businesses and industry an amount of bandwidth that guarantees performance. Because fixed wireless is engineered to deliver specific capacity to targeted premises, carriers can meet their headline speed claims for various products.
As well as connecting rural and regional communities, rural broadband is needed to facilitate wireless Machine-to-Machine (M2M) applications in areas such as precision agriculture, remote patient care, e-commerce, smart energy, emergency services and online education nationwide.
NetComm Wireless has the expertise in regional broadband
Governments in the US, Canada the UK and Europe have recognised the urgent need to connect across the digital divide and as carriers worldwide announce plans to shut down their copper networks, there is an imperative need to address the last 10%. With the right fixed wireless technology in place, the successes accomplished by Australia's nbn can be replicated globally.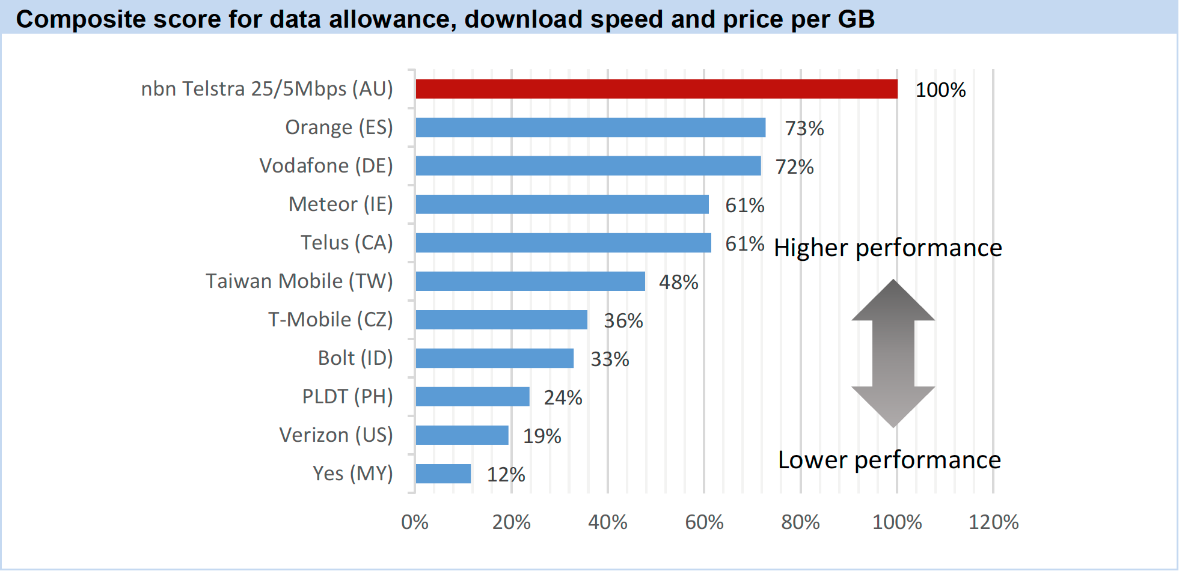 Source: Ovum. Fixed Wireless: A Global Comparison.
Boston Consulting Group. Connecting Rural Markets. How Fixed Wireless is Unlocking Digital – Everywhere.